Apple iOS up to 12.4.1 Siri Audio File Self privileges management ⚔ [Disputed]

CVSS Meta Temp Score

CVSS is a standardized scoring system to determine possibilities of attacks. The Temp Score considers temporal factors like disclosure, exploit and countermeasures. The unique Meta Score calculates the average score of different sources to provide a normalized scoring system.

Current Exploit Price

(≈)

Our analysts are monitoring exploit markets and are in contact with vulnerability brokers. The range indicates the observed or calculated exploit price to be seen on exploit markets. A good indicator to understand the monetary effort required for and the popularity of an attack.

CTI Interest Score

Our Cyber Threat Intelligence team is monitoring different web sites, mailing lists, exploit markets and social media networks. The CTI Interest Score identifies the interest of attackers and the security community for this specific vulnerability in real-time. A high score indicates an elevated risk to be targeted for this vulnerability.

5.7

$0-$5k
0.00
A vulnerability was found in Apple iOS up to 12.4.1 (Smartphone Operating System). It has been declared as critical. Affected by this vulnerability is an unknown part of the component Siri. The manipulation as part of a Audio File leads to a privileges management vulnerability (Self). The CWE definition for the vulnerability is CWE-269. The software does not properly assign, modify, track, or check privileges for an actor, creating an unintended sphere of control for that actor. As an impact it is known to affect confidentiality, integrity, and availability.
The bug was discovered 05/15/2019. The weakness was published 10/10/2019 by Marc Ruef with scip AG as iPhone Siri Self-Reference Exploiting as confirmed blog post (Website). The advisory is shared at scip.ch. The public release has been coordinated with Apple. This vulnerability is known as CVE-2019-25071. The attack can be launched remotely. The exploitation doesn't need any form of authentication. It demands that the victim is doing some kind of user interaction. Technical details are unknown but a public exploit is available. MITRE ATT&CK project uses the attack technique T1068 for this issue. The advisory points out:

It happened when playing a YouTube video on an iPhone XS with iOS 12.3.1; suddenly, Siri piped up. It was as if she had heard the command Hey, Siri and responded. But there was no such command in the video. At first, we thought it might be a coincidence.
A public exploit has been developed by Marc Ruef and been published immediately after the advisory. It is possible to download the exploit at youtube.com. It is declared as proof-of-concept. The vulnerability was handled as a non-public zero-day exploit for at least 132 days. During that time the estimated underground price was around $25k-$100k. The real existence of this vulnerability is still doubted at the moment. Apple claims, that after examining the report they do not see any actual security implications.
Upgrading to version 13.0 eliminates this vulnerability. A possible mitigation has been published before and not just after the disclosure of the vulnerability. The blog post contains the following remark:

In accordance with the responsible disclosure process, we made prior email contact with Apple on July 10, 2019 and told them about our discovery. (…) The next day, the Apple Security Team replied. They indicated that the facts were correct, but they did not consider it a risk.
Product
Type
Vendor
Name
License
CPE 2.3
CPE 2.2
Video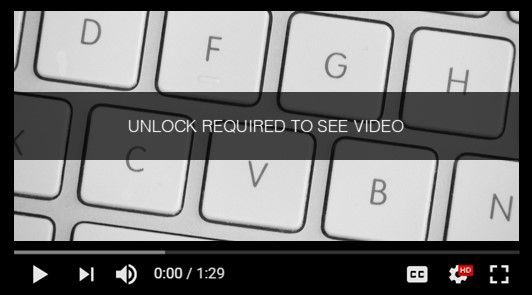 CVSSv3
VulDB Meta Base Score
: 6.3
VulDB Meta Temp Score
: 5.7
VulDB Base Score
:
6.3
VulDB Temp Score
:
5.7
VulDB Vector
:
🔍
VulDB Reliability
:
🔍
CVSSv2
| AV | AC | Au | C | I | A |
| --- | --- | --- | --- | --- | --- |
| 💳 | 💳 | 💳 | 💳 | 💳 | 💳 |
| 💳 | 💳 | 💳 | 💳 | 💳 | 💳 |
| 💳 | 💳 | 💳 | 💳 | 💳 | 💳 |
| Vector | Complexity | Authentication | Confidentiality | Integrity | Availability |
| --- | --- | --- | --- | --- | --- |
| unlock | unlock | unlock | unlock | unlock | unlock |
| unlock | unlock | unlock | unlock | unlock | unlock |
| unlock | unlock | unlock | unlock | unlock | unlock |
VulDB Base Score
:
🔍
VulDB Temp Score
:
🔍
VulDB Reliability
:
🔍
Exploiting
Name
: Self
Class
: Privileges management / Self
CWE
:
CWE-269 / CWE-266
ATT&CK
:
T1068
Local
: No
Remote
: Yes
Availability
:
🔍
Access
: Public
Status
: Proof-of-Concept
Author
: Marc Ruef
Download
:
🔍
EPSS Score
:
🔍
EPSS Percentile
:
🔍
Price Prediction
:
🔍
Current Price Estimation
:
🔍
| | | | | |
| --- | --- | --- | --- | --- |
| 0-Day | unlock | unlock | unlock | unlock |
| Today | unlock | unlock | unlock | unlock |
Threat Intelligence
Interest
:
🔍
Active Actors
:
🔍
Active APT Groups
:
🔍
Countermeasures
Recommended
: Upgrade
Status
:
🔍
Reaction Time
:
🔍
0-Day Time
:
🔍
Exploit Delay Time
:
🔍
Upgrade
: iOS 13.0
Timeline
05/15/2019
🔍
07/10/2019
+56 days
🔍
07/11/2019
+1 days
🔍
09/24/2019
+75 days
🔍
10/09/2019
+15 days
🔍
10/10/2019
+1 days
🔍
10/10/2019
+0 days
🔍
06/25/2022
+989 days
🔍
Sources
Vendor
:
apple.com
Advisory
:
iPhone Siri Self-Reference Exploiting
Researcher
:
Marc Ruef
Organization
: scip AG
Status
: Confirmed
Coordinated
:
🔍
Disputed
:
🔍
CVE
:
CVE-2019-25071
(
🔍
)
scip Labs
:
https://www.scip.ch/en/?labs.20150917
Entry
Created
: 10/09/2019 09:47 AM
Updated
: 06/25/2022 02:58 PM
Changes
:
10/09/2019 09:47 AM (63), 09/27/2020 09:51 AM (2), 06/24/2022 04:28 PM (2), 06/25/2022 02:56 PM (4), 06/25/2022 02:58 PM (1)
Complete
:
🔍
Discussion