Microsoft Windows 7 up to XP Kernel pprFlattenRec PATHREC privileges management

CVSS Meta Temp Score

CVSS is a standardized scoring system to determine possibilities of attacks. The Temp Score considers temporal factors like disclosure, exploit and countermeasures. The unique Meta Score calculates the average score of different sources to provide a normalized scoring system.

Current Exploit Price

(≈)

Our analysts are monitoring exploit markets and are in contact with vulnerability brokers. The range indicates the observed or calculated exploit price to be seen on exploit markets. A good indicator to understand the monetary effort required for and the popularity of an attack.

CTI Interest Score

Our Cyber Threat Intelligence team is monitoring different web sites, mailing lists, exploit markets and social media networks. The CTI Interest Score identifies the interest of attackers and the security community for this specific vulnerability in real-time. A high score indicates an elevated risk to be targeted for this vulnerability.

7.0

$0-$5k
0.00
A vulnerability classified as critical has been found in Microsoft Windows 7 up to XP (Operating System). This affects the function win32k!EPATHOBJ::pprFlattenRec of the component Kernel. The manipulation of the argument PATHREC with an unknown input leads to a privilege escalation vulnerability. CWE is classifying the issue as CWE-269. This is going to have an impact on confidentiality, integrity, and availability.
The weakness was disclosed 05/17/2013 by Tavis Ormandy (@taviso) with Google Security Team as exploitation ideas under memory pressure as not defined mailinglist post (Full-Disclosure). The advisory is shared at seclists.org. The public release happened without involvement of Microsoft. The mailinglist post contains:

List, there's a pretty obvious bug in win32k!EPATHOBJ::pprFlattenRec where the PATHREC object returned by win32k!EPATHOBJ::newpathrec doesn't initialise the next list pointer. The bug is really nice, but exploitation when allocations start failing is tricky.
An attack has to be approached locally. The requirement for exploitation is a authentication. Technical details and a public exploit are known. The price for an exploit might be around USD $0-$5k at the moment (
estimation calculated on 08/19/2018
). Due to its background and reception, this vulnerability has a historic impact.
A public exploit has been developed by progrmboy in ANSI C and been published 3 weeks after the advisory. It is declared as proof-of-concept. The exploit is shared for download at seclists.org. We expect the 0-day to have been worth approximately $25k-$100k. The advisory illustrates:

There's a public solution now, here's my version. Thanks to progrmboy for an exploitation idea he came up with that hadn't occurred to me.
Upgrading eliminates this vulnerability.
Product
Type
Vendor
Name
CPE 2.3
CPE 2.2
Screenshot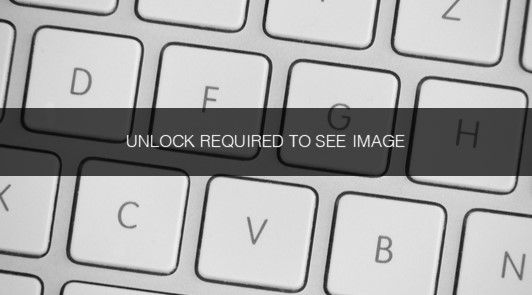 CVSSv3
VulDB Meta Base Score
: 7.8
VulDB Meta Temp Score
: 7.0
VulDB Base Score
:
7.8
VulDB Temp Score
:
7.0
VulDB Vector
:
🔍
VulDB Reliability
:
🔍
CVSSv2
| AV | AC | Au | C | I | A |
| --- | --- | --- | --- | --- | --- |
| 🔍 | 🔍 | 🔍 | 🔍 | 🔍 | 🔍 |
| 🔍 | 🔍 | 🔍 | 🔍 | 🔍 | 🔍 |
| 🔍 | 🔍 | 🔍 | 🔍 | 🔍 | 🔍 |
| Vector | Complexity | Authentication | Confidentiality | Integrity | Availability |
| --- | --- | --- | --- | --- | --- |
| unlock | unlock | unlock | unlock | unlock | unlock |
| unlock | unlock | unlock | unlock | unlock | unlock |
| unlock | unlock | unlock | unlock | unlock | unlock |
VulDB Base Score
:
🔍
VulDB Temp Score
:
🔍
VulDB Reliability
:
🔍
Exploiting
Class
: Privilege escalation
CWE
:
CWE-269
ATT&CK
: Unknown
Local
: Yes
Remote
: No
Availability
:
🔍
Access
: Public
Status
: Proof-of-Concept
Author
: progrmboy
Programming Language
:
🔍
Download
:
🔍
Price Prediction
:
🔍
Current Price Estimation
:
🔍
| | | | | |
| --- | --- | --- | --- | --- |
| 0-Day | unlock | unlock | unlock | unlock |
| Today | unlock | unlock | unlock | unlock |
Threat Intelligence
Threat
:
🔍
Adversaries
:
🔍
Geopolitics
:
🔍
Economy
:
🔍
Predictions
:
🔍
Remediation
:
🔍
Countermeasures
Recommended
: Upgrade
Status
:
🔍
0-Day Time
:
🔍
Exploit Delay Time
:
🔍
Upgrade
:
seclists.org
Timeline
05/17/2013
🔍
06/03/2013
+16 days
🔍
06/04/2013
+1 days
🔍
08/19/2018
+1902 days
🔍
Sources
Vendor
:
https://www.microsoft.com/
Product
:
https://www.microsoft.com/en-us/windows
Advisory
:
exploitation ideas under memory pressure
Researcher
:
Tavis Ormandy (@taviso)
Organization
: Google Security Team
Status
: Not defined
scip Labs
:
https://www.scip.ch/en/?labs.20140213
Entry
Created
: 06/04/2013 06:12 PM
Updated
: 08/19/2018 08:02 PM
Changes
:
(2) software_type vulnerability_cwe
Complete
:
🔍
Comments