Apple iOS up to 8.0 TLS cryptographic issues

CVSS Meta Temp Score

CVSS is a standardized scoring system to determine possibilities of attacks. The Temp Score considers temporal factors like disclosure, exploit and countermeasures. The unique Meta Score calculates the average score of different sources to provide a normalized scoring system.

Current Exploit Price

(≈)

Our analysts are monitoring exploit markets and are in contact with vulnerability brokers. The range indicates the observed or calculated exploit price to be seen on exploit markets. A good indicator to understand the monetary effort required for and the popularity of an attack.

CTI Interest Score

Our Cyber Threat Intelligence team is monitoring different web sites, mailing lists, exploit markets and social media networks. The CTI Interest Score identifies the interest of attackers and the security community for this specific vulnerability in real-time. A high score indicates an elevated risk to be targeted for this vulnerability.

4.6

$0-$5k
0.00
A vulnerability classified as problematic has been found in Apple iOS up to 8.0 (Smartphone Operating System). Affected is an unknown function of the component TLS. The manipulation with an unknown input leads to a weak encryption vulnerability. CWE is classifying the issue as CWE-310. This is going to have an impact on confidentiality.
The bug was discovered 10/20/2014. The weakness was published 10/20/2014 by Carl Mehner with USAA as HT6541 as confirmed advisory (Website). The advisory is shared for download at support.apple.com. This vulnerability is traded as CVE-2014-4449 since 06/20/2014. It is possible to launch the attack remotely. The exploitation doesn't require any form of authentication. There are neither technical details nor an exploit publicly available. The MITRE ATT&CK project declares the attack technique as T1600. The advisory points out:

There are known attacks on the confidentiality of SSL 3.0 when a cipher suite uses a block cipher in CBC mode. An attacker could force the use of SSL 3.0, even when the server would support a better TLS version, by blocking TLS 1.0 and higher connection attempts. This issue was addressed by disabling CBC cipher suites when TLS connection attempts fail.
Upgrading to version 8.1 eliminates this vulnerability. A possible mitigation has been published immediately after the disclosure of the vulnerability.
The vulnerability is also documented in the databases at X-Force (97665), SecurityTracker (ID 1031077) and Vulnerability Center (SBV-46724). Similar entries are available at 67791, 68000, 68039 and 68041.
Product
Type
Vendor
Name
CPE 2.3
CPE 2.2
Video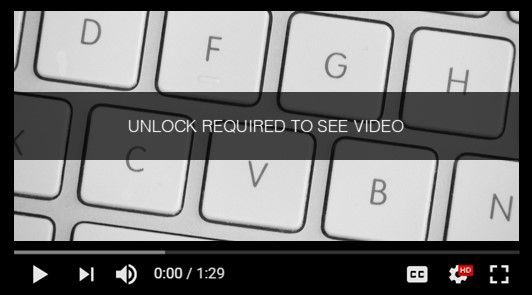 CVSSv3
VulDB Meta Base Score
: 5.3
VulDB Meta Temp Score
: 4.6
VulDB Base Score
:
5.3
VulDB Temp Score
:
4.6
VulDB Vector
:
🔍
VulDB Reliability
:
🔍
CVSSv2
| AV | AC | Au | C | I | A |
| --- | --- | --- | --- | --- | --- |
| 🔍 | 🔍 | 🔍 | 🔍 | 🔍 | 🔍 |
| 🔍 | 🔍 | 🔍 | 🔍 | 🔍 | 🔍 |
| 🔍 | 🔍 | 🔍 | 🔍 | 🔍 | 🔍 |
| Vector | Complexity | Authentication | Confidentiality | Integrity | Availability |
| --- | --- | --- | --- | --- | --- |
| unlock | unlock | unlock | unlock | unlock | unlock |
| unlock | unlock | unlock | unlock | unlock | unlock |
| unlock | unlock | unlock | unlock | unlock | unlock |
VulDB Base Score
:
🔍
VulDB Temp Score
:
🔍
VulDB Reliability
:
🔍
NVD Base Score
:
🔍
Exploiting
Class
: Weak encryption
CWE
:
CWE-310
ATT&CK
:
T1600
Local
: No
Remote
: Yes
Availability
:
🔍
Status
: Unproven
EPSS Score
:
🔍
EPSS Percentile
:
🔍
Price Prediction
:
🔍
Current Price Estimation
:
🔍
| | | | | |
| --- | --- | --- | --- | --- |
| 0-Day | unlock | unlock | unlock | unlock |
| Today | unlock | unlock | unlock | unlock |
Threat Intelligence
Interest
:
🔍
Active Actors
:
🔍
Active APT Groups
:
🔍
Countermeasures
Recommended
: Upgrade
Status
:
🔍
Reaction Time
:
🔍
0-Day Time
:
🔍
Exposure Time
:
🔍
Upgrade
: iOS 8.1
Timeline
06/20/2014
🔍
10/20/2014
+122 days
🔍
10/20/2014
+0 days
🔍
10/20/2014
+0 days
🔍
10/20/2014
+0 days
🔍
10/20/2014
+0 days
🔍
10/20/2014
+0 days
🔍
10/21/2014
+1 days
🔍
10/21/2014
+0 days
🔍
10/22/2014
+1 days
🔍
07/29/2019
+1741 days
🔍
Sources
Vendor
:
apple.com
Advisory
:
HT6541
Researcher
: Carl Mehner
Organization
: USAA
Status
: Confirmed
Confirmation
:
🔍
CVE
:
CVE-2014-4449
(
🔍
)
X-Force
:
97665 - Apple iOS TLS certficate information disclosure, Medium Risk
SecurityTracker
:
1031077
Vulnerability Center
:
46724 - Apple iOS Before 8.1 Remote Information Disclosure - CVE-2014-4449, Medium
SecurityFocus
: 70659 - Apple iOS TLS certificate Validation CVE-2014-4449 Information Disclosure Vulnerability
Secunia
: 61825
scip Labs
:
https://www.scip.ch/en/?labs.20150917
See also
:
🔍
Entry
Created
: 10/21/2014 04:42 PM
Updated
: 07/29/2019 08:50 PM
Changes
:
(3) vulnerability_discoverydate advisory_confirm_url source_secunia
Complete
:
🔍
Comments